Scott Law Firm
Top Lawyer
Practice Area(s)
Personal Injury
From the Lawyer (Sponsored)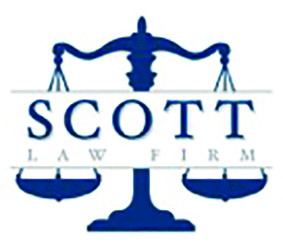 Patrick Scott is an accident and injury attorney at Scott Law Firm. Scott Law Firm is an injury law firm serving all of Montgomery County and surrounding areas. The firm is located in historic downtown Conroe and handles car accidents, truck wrecks, wrongful death, and uninsured/underinsured motorist claims.
Patrick is licensed to practice law in Texas, Louisiana, and Oklahoma. Although many cases settle without a trial, Patrick has tried numerous personal injury cases to verdict. By taking cases to trial when necessary, Patrick is able to obtain better results for all of his personal injury clients.
The case was handled professionally. The team was there the day of to reassure success of materials used along with professional support. The judge had a huge part in the decision and how the case was handled, so every experience will be slightly different with hopefully the same end result. The lawyer representing the other party tried to deflect and put the blame on me, but he failed. As nervous as I was to be there, I felt more at ease as the case went on. My witnesses supported the case and in the end the jurors saw the truth and I had a fair case. I would definitely recommend Scott Law Firm to handle your case.
– Silvia Moreno, Former Client
Scott Law Firm
118 N. San Jacinto Street , Conroe, TX, 77301
936.270.8100