I Do
Wedding Wear Decoded
Sure, it's her big day. But what will you wear?
It's June and we all know what that means: we're about to be knee-deep in wedding season. Your cousin, your bestie from college, a coworker—all of these lovely people have decided to stand up in front of all their drunk uncles and say "I do!" It's the most wonderful time of the year. 
Aside from what gift and what guest to bring, the biggest decision you have to make is what to wear. Here, we decode the formalwear minefield that is wedding attire so you won't show up to a "rustic chic" wedding in black tie by mistake.
Black Tie
Meant to elevate the event to a grand occasion, black tie weddings are usually the ones that go full-on spring break at the end. 
Symptoms include shoes thrown to the sides of the dance floor, ladies hiking up their gowns to get "low low low low low low low," or, as was the case with the last (and most awesome) black tie wedding I attended, a raucous second line snaking through the French Quarter.
What to Wear
Dudes: Make like James Bond and wear a tux.
Ladies: Rent a gown or a pick up a knee/tea-length formal dress.
Black Tie Optional
Lord almighty, I always have a panic attack when the words "black tie" meet optional. Do I wear a gown? A cocktail dress? Flip flops and an N*Sync T-shirt? At a black tie optional event, you can get away with anything from a formal gown to a nice cocktail dress. That said, check if this wedding starts in a church and cover your bits (i.e. shoulders) accordingly.
Pro tip: take a peek at the invite for a clue on how "optional" the black tie part is. Is it a super formal, 100lb cotton rag engraved invitation with an intricately designed, custom-illustrated map of the ceremony location? Put on a tux. 
What to Wear
Dudes: You could wear a tux, but a sharp suit would be ok too.
Ladies: A cocktail dress. 
Cocktail Attire
No, not your clubbin' clothes. Not your "work happy hour" duds. Cocktail attire is a grey area between first-date wear and dinner at your boss's house. Tread lightly on the higher-than-high heels trend and back off the glitter a bit, lest you be hobbled and shiny by the time the ceremony ends.
What to Wear
Dudes: You don't have to wear a tie, but in the immortal words of Matthew Mcconaughey, "it would be a lot cooler if you did."
Ladies: This is your chance to wear a bangin' party dress. Body conscious? Yes. Can't-sit-down tight? No.
Casual
Casual—that's easy to guess, right? Nope.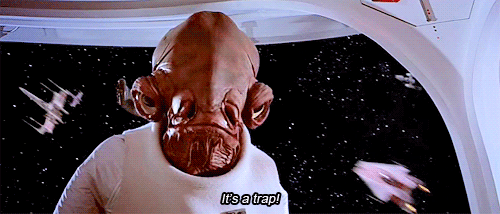 Don't think you can waltz in wearing "just whatever." Casual at weddings does not mean jorts and jeggings (or whatever denim-related horror the fashion industry unleashes on us next). Casual means something closer to business casual, minus the laptop bag plus more pizzazz. 
Look to the location of the event for help deciphering what will be most comfortable (wool pants to an outdoor wedding in July? NOPE.). This also applies to adjusting your outfit to reflect the dress code of  "Casual Chic" or "Rustic Chic" or whatever other ambiguous descriptor someone's invitation consultant thought would be cute. 
What to Wear
Dudes: A dress shirt and slacks or khakis.
Ladies: Think fit and flare party dresses or a jumpsuit (use with caution).